Whilst the Saturday night talent show is on hiatus, ITV have decided to broadcast a five part special on the history of the UK TV Talent show.  Each show is split into four 10 minute sections, each dealing with an different 'event' or talent show with contributions from those who were there.  Highlights from the first week included reminders of how Simon Cowell had a dubious man-crush on Gareth Gates, and clips of Nina Myskow from New Faces who was ripping contestants to pieces whilst Simon Cowell was trying to make his fortune on Sale of the Century (click to see the him in action…).
Watch the episode on ITV Player here
Susan Boyle on Britain's Got Talent
The first part of the show focused on the phenomenon that was Susan Boyle.  The first thing I thought when I saw her interviewed was how amazing it is what money, fame, a visit to the Priory and a bit of Gok Wan style makeover treatment can achieve.
What made the segment interesting was not how she was portrayed as an old spinster with a beautiful voice, but at how quickly she turned into a global superstar through Twitter and Facebook.  The show revealed that in 2009 her audition was the most watched video clip on YouTube.  It re-emphasised how quickly news can spread and that if you make a splash on the internet you can literally go global in hours (which is why budding Susan Boyle's should share their talent videos on My Dream Is To Be).
Myleene Klass.  Oh and Popstars.
She can not only look fantastic playing the piano and advertising shampoo, the next segment reminded me that Myleene Klass used to be in a band called Hear'Say, the winners of the Popstars TV show.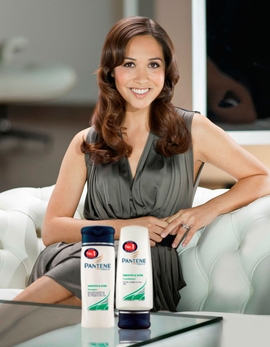 Whilst it is now a standard aspect of many TV talent shows, Nigel Lythgoe told the story of how he took the idea from Austrailia of focusing on the audition process that manufactured groups go through.  A couple of things stood out: first was Simon Cowell turning down the chance to be on the show; second was Nigel telling Kym Marsh that "Christmas may be gone but I see the goose is still fat".  Any man saying that to a woman has cajones the size of grapefruits so whilst we do not condone sexism or fatism or other isms at My Dream Is To Be, we applaud his reckless, entertaining honesty.
Nina Myskow on New Faces
One of the more interesting segments was the retrospective on New Faces from the 1980s.  Whilst the acts ranged from bad to not quite as bad, the show made a villainous star out of Nina Myskow, who makes Simon Cowell look like a pussy(cat) by comparison.  
Here are a few of her killer lines:
"You would go down as a cabaret at a gay ball"
"They have a lot in commo with George Formby – they're both dead!"
"She sounds like a goat on heat"
I say bring her back to primetime TV if she can still be as creatively rude as she was on New Faces.
Will Young v Gareth Gates (and Simon Cowell)
Whilst my view of Gareth Gates was coloured by his affair with the creature known as Jordan, he had the perfect combination of boyish good looks, angel like voice, and a disability that made Simon Cowell delcare "jackpot".  The only problem was that Will Young had a better voice and eventually won the show.
Simon probably knew this and took an instant dislike to Young which he very openly described in the programme revealing that he thought him to be "arrogant" (really Simon?  Are you any better?).  The man crush Simon had on Gates came across as very creepy.  The battle between the two ultimately garnered the biggest public vote in UK TV history with 8.6 million people spending 10p to choose their winner.
Final thoughts
In summary, the Talent Show Story was fairly entertaining and served as a stark reminder of how popular TV talent shows can be.  The Talent Show Story really displayed that the key to success is the characters, be they contestants or, more often than not, the judges.  Simon Cowell didn't fair too well in this show, but with the story of the X Factor to come, ITV are saving up more of Mr Nasty for future weeks.
Check out the TV Talent section of our site to see the best X Factor videos, Britain's Got Talent videos, American Idol videos and many more. You can also to upload and share your videos.  Maybe you will be the next star to get discovered…